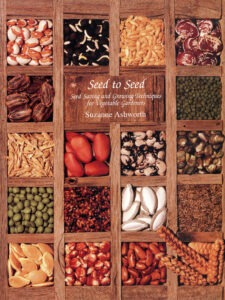 It was while gardening as an adult that Suzanne Peabody Ashworth realized there must be better tomatoes out there than the rock-hard ones she had known as a child. "[They were] the kind you could hit on the ground 10 times and they would not break open!" she remembers with disgust. After reading about Seed Savers Exchange in the early 1980s and discovering tomato varieties such as 'Pink Brandywine,' 'Snowball,' and 'Gold Medal,' Suzanne knew she had found the community she was looking for.
Suzanne became a member of Seed Savers Exchange in 1983. Soon after, she volunteered as an offsite curator, a role in which she grew and maintained SSE's collection of eggplants, ground cherries, and tomatillos from her farm in Sacramento, California. In 1991 she authored the first comprehensive seed saving manual, Seed to Seed. This educational reference contains the information and techniques needed to preserve seeds from 160 different crops, each of which Suzanne trialed in her own garden. Seed to Seed is widely considered to be a pivotal resource for home gardeners, and was the inspiration for its successor, The Seed Garden: the Art and Practice of Seed Saving.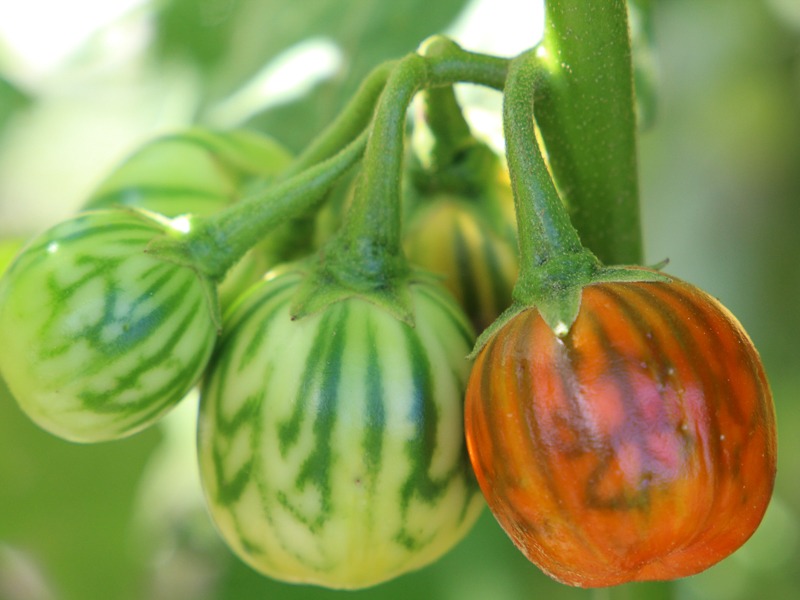 Years later, Suzanne returned to her family farm, Peabody Ranch, to start a business of her own. Del Rio Botanicals catered to local foodies through its seed company, gourmet dining experience, and offering of CSA-style boxes–including a gourmet food box and a restaurant-supported agriculture box. For more than 35 years, Suzanne was an advisor and active member of SSE and has contributed nearly 200 varieties to its seed bank collection. Suzanne Peabody Ashworth passed away at her home on December 23, 2021, at the age of 70.
---
Seed Savers Exchange has led the heirloom seed movement since 1975, inspiring a generation of seed companies to specialize in rare, regionally adapted, delicious, and irreplaceable open-pollinated varieties. Many of these companies were founded by our own Seed Savers Exchange members. Rather than allowing heirloom and historic varieties to vanish or go unnoticed, these members launched an uncoordinated, organic, and persistent resistance to the disappearance of heirloom seeds. This first wave of heirloom seed companies did not offer seed catalogs in response to consumer demand. Instead, they created it.
---
Originally a part of the "Rise of the Heirloom Seeds" exhibit, made possible by The 1772 Foundation.
This is the story of one of nine small seed companies and a few of the varieties they have preserved. While each and every one of their backgrounds is as unique and bold as the varieties they share, they all have one thing in common: the passion for sharing seeds.
Bios written, interviews, and correspondence by Kelly Loud with help from Sara Straate.
Special thanks to the following people: Alan and Linda Kapuler, Suzanne Ashworth, Craig Dremann, Steve Sando, Mike and Denise Dunton, Tom Wagner, Joanne Ranck-Dirks, Sue Ellen Majer, Bill McDorman, and Glenn Drowns.