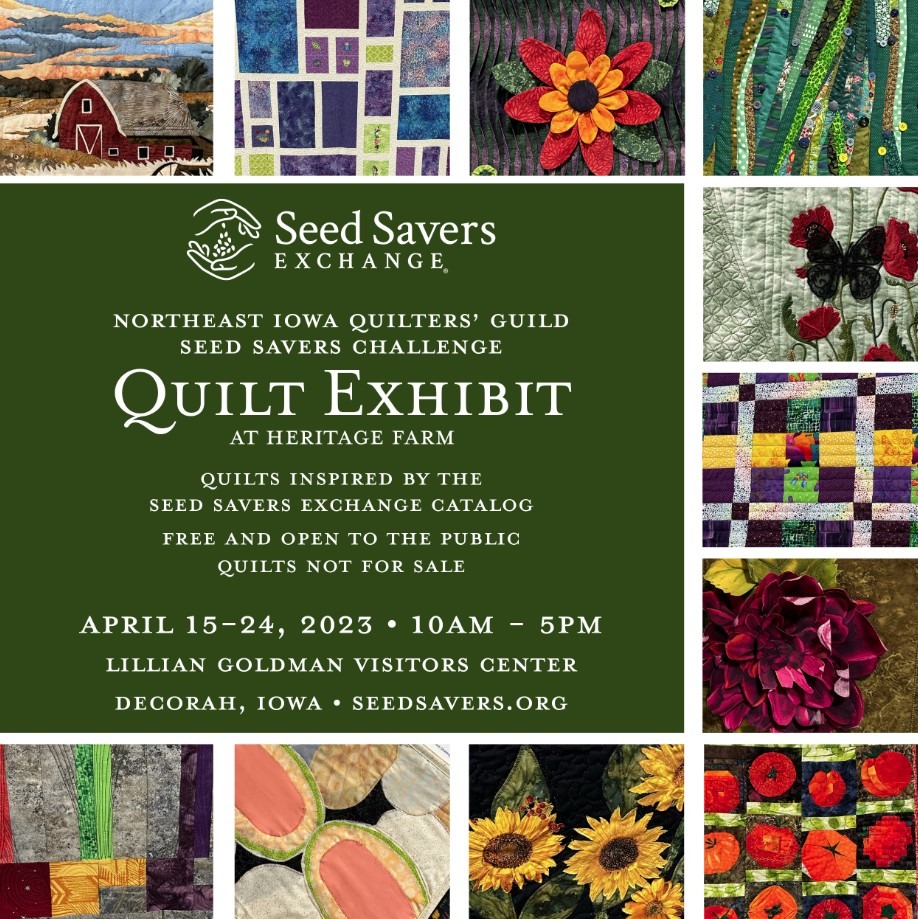 Northeast Iowa Quilters' Guild Seed Savers Challenge Quilt Exhibit at Heritage Farm.
Quilts were inspired by the Seed Savers Exchange catalog.
The exhibit was free and open to the public. Quilts not for sale.
This event was held April 15-24, 2023, 10 AM – 5PM at the Lillian Goldman Visitor Center, at Heritage Farm, 3074 North Winn Rd, Decorah, IA 52101.